Rheologic Ltd. TopWeb2 Web Handling Modeling Software – Advanced models of traction, wrinkling, roller performance, laminating, and winding.
Webhandling.com Associates are eligible for a 10% discount on TopWeb2 licensing.
TopWeb2 has been developed by Prof Steven Abbott (Steven@stevenabbott.co.uk) exclusively for RheoLogic Ltd, a team of top scientists and engineers who together have many years of experience at the leading edge of coating science and technology. It is designed to complement TopCoat which does for coating science what TopWeb2 does for web handling.
Bookmark Us.
Become An Associate.
The NEW WebHandling.com is HERE.
We strive to be your #1 source for all things web handling.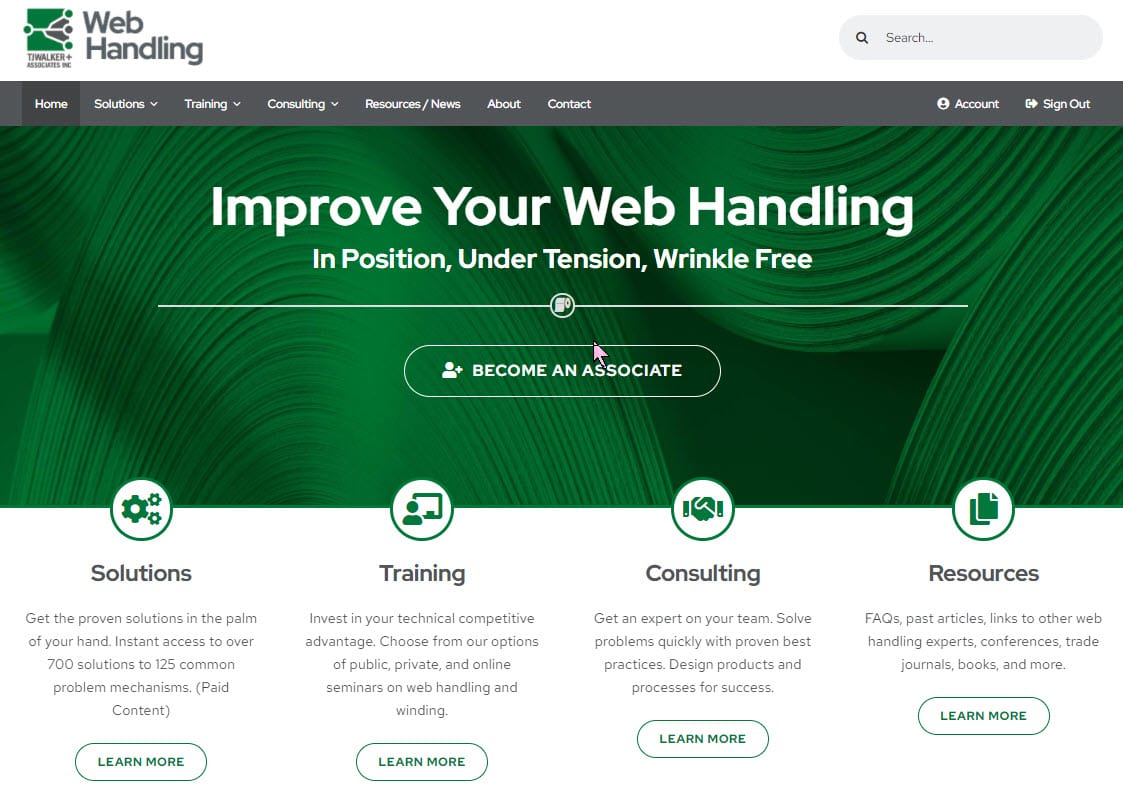 The Web Handling Handbook is now available through DesTech Publishing.
Available in hardcover or e-book at: